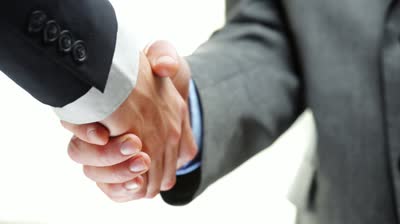 A prospect in the contract machining business considered doing business with us almost 10 years ago.  Unfortunately, the decision was eventually made to buy from another of his trusted vendors.  That source, a machine tool distributor with an excellent reputation, ultimately lost the line (that happens a lot with distributors) and the system       builder had very few resources to support the customer in the field.  That prospect spent too many years working way too hard to try to learn to use his system effectively and has finally justified a new system.  We were able to quote a new system which is much faster (one group parts went from 30 seconds per part to 7 seconds per part for a pretty busy annealed mark in Stainless Steel) and which offers much better tools to create a successful mark.  Additionally, the marks that are being done on the new system are consistently surviving passivation (both citric and nitric) and ultrasonic cleaning, whereas the marks made on the older machine were always subject to "washout" during those processes. This has been a great installation for the customer and for us.
---
Department of Energy
We have a half dozen systems in a secure manufacturing installation that is operated by the Department of Energy. The purchase decision was made after independent analysis of marks made with our systems. The criteria being judged was "Heat Affected Zone" (or HAZ) which can be critical in certain types of manufacturing. The contract was eventually awarded to TRUMPF. Even more important to note is that after the testing was done we were single sourced for the project. TRUMPF'S unique combination of their own engineering and in house manufacturing of laser components allowed us such fine control over our beam that there was no competitor that could match us closely enough to allow for a competitive field.
---
We also have numerous OEM laser marking system integrated into production lines in major auto manufacturing companies, Tier 1 auto suppliers, and in truck and tractor manufacturers. We routinely provide service and applications support to these companies, assisting them with Preventive Maintenance and system optimization as needed.
Multipurpose system installed in a US government aerospace installation where it is routinely used to identify "mission critical" components.
Numerous systems in contract shop manufacturing that are identifying everything from small arms components to medical components to auto racing components to aerospace and defense items and everything in between.